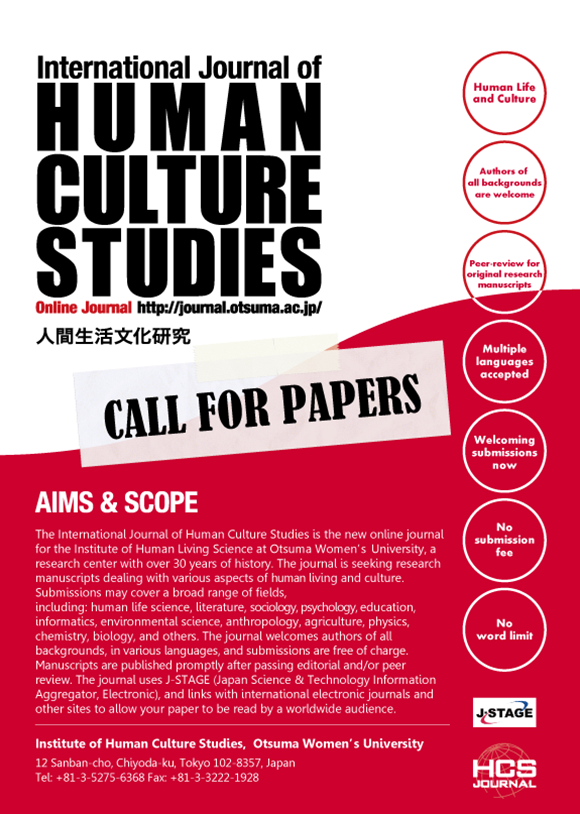 The International Journal of Human Culture Studies is the online journal for the Institute of Human Living Science at Otsuma Women's University.
The journal reports the activities and research achievements of the Institute, as well as publishing contributed papers relating to human culture and life.
The journal welcomes authors of all backgrounds.
Through the internet, we can send even better information with greater speed throughout the world.
お知らせ:
As of July 20, 2021, only Peer-Review Manuscripts will be published on J-STAGE.
New Submission Guidlines (amended on April 28, 2021) Released
The Manuscript Format updated.
The Manuscript Format updated.